Doisy & Dam to challenge M & M's with vegan chocolate peanuts | New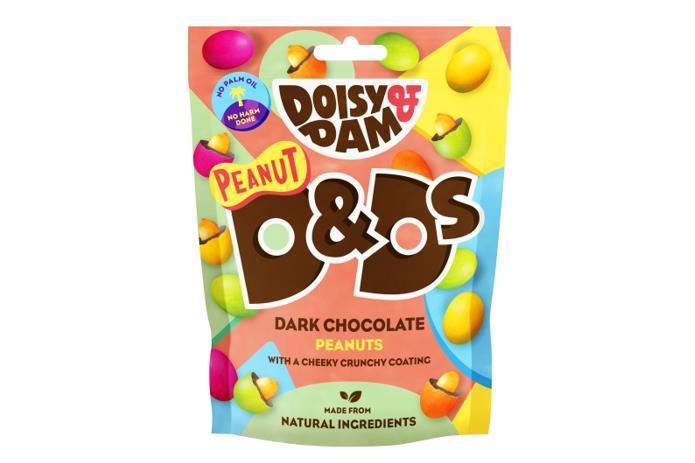 [ad_1]

Doisy & Dam hopes to challenge M & M's with their own vegan version of chocolate peanuts.
Called Peanut D & Ds, the NPD features roasted peanuts coated in ethically sourced dark chocolate and coated in crunchy, colorful sugar shells.
Billed as "a new adult take on a traditional chocolate treat," D&D Peanuts are palm oil free, vegan and GMO free. They would attract consumers "who are looking for a more attentive and ethical style of snacking," said Doisy & Dam.
They were "the perfect partner for anytime, from picnics to parties, from nights on the couch to movie screens, or to hide in prints at the office for an afternoon of recovery," he adds. .
They will be available on Amazon from July 1, followed by Holland & Barrett from August 2 (rsp: £ 2 / 80g).
Doisy & Dam co-founder Ed Smith said the brand "takes great pride in continuously innovating, creating products for people who are increasingly looking for better ways to indulge themselves".
"We worked hard on the recipe, to make sure it had the perfect crunch and smooth chocolate flavor you would expect from this style of treat," he added.
It's the latest in a series of the brand's NPDs, including its own vegan version of Maltesers, called Ballers, which rolled out in 2020.
[ad_2]