From banking to beauty | Coeur d'Alene Press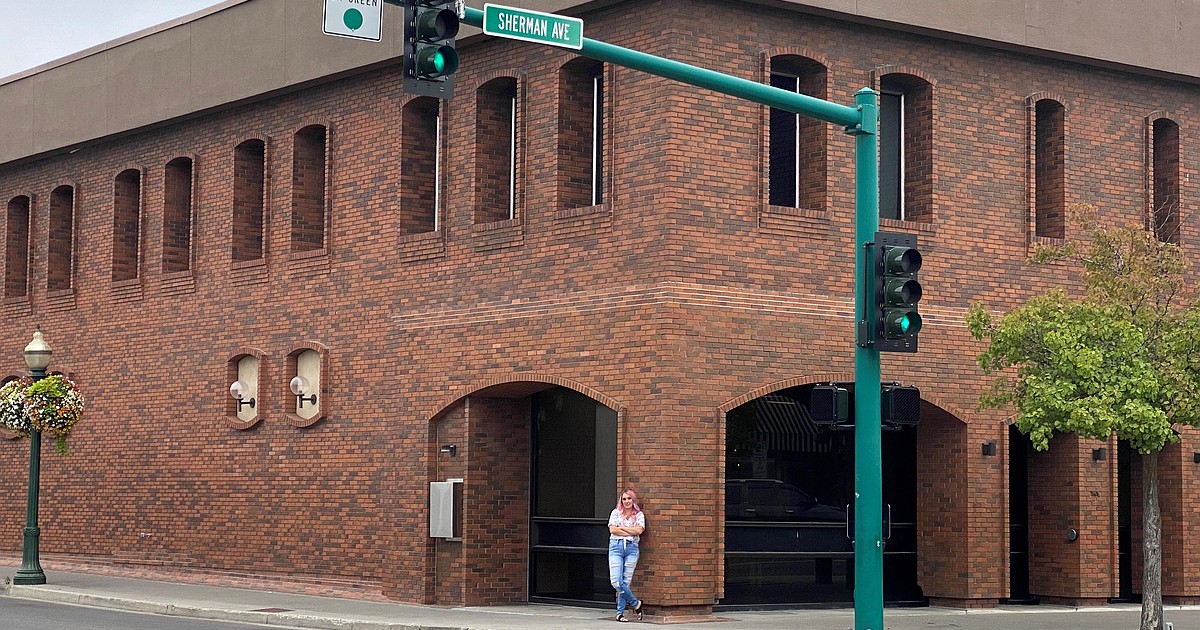 Watch for major physical and occupant changes to the former Wells Fargo building at Sherman and Third Street.
The Highlands Day Spa will occupy Building 301 in October. Expanding from its original location at the Highlands Golf Course in Post Falls, owner Emily Hildebrand will offer professional massage therapists, hair stylists, and skin and nail technicians along with a steam room, dry sauna, cold plunge, a hot tub, lounge, reception room, locker bedrooms and relaxation areas on two floors. Visit www.highlandsdayspa.com.
The adjoining Building 305 will house an art gallery and office for Windermere Coeur d'Alene Realty, owner of Pepper Smock.
Breaking Bread Artisan Bistro at Best and Fourth St.
Seating 40 people indoors and four outdoors, Breaking Bread Artisan Bistro opened in the former Davis Donuts building at 2520 N. Fourth St. (on Best Avenue).
Owners Dana and Glenn Robinson and Hether and Matthew Young offer freshly baked pastries, breads and sourdough, fresh soup, grilled panini pressed sandwiches and plenty of beverages.
Hours are 10:30 a.m. to 3 p.m. weekdays. Call 208-664-1701. Visit www.breakingbreadcda.com.
Avalanche insurance moves to Dalton
Offering "the best rates and coverage", Avalanche Insurance Agency has moved 28 years to East Sherman Avenue at 7352 Government Way (Suite 1) in Dalton Gardens.
The family business offers auto, home, business, life, health and recreational vehicle insurance. Steve Adams, Brad Schultz and Bryce Ellison are assisted by Stacy Schultz, Misti Guidry and Scott Schultz.
Hours are 9 a.m. to 5 p.m. weekdays. Phone 208-762-2700. Visit www.avalanche-ins.com.
Now the Tidbits:
Watch for the opening in November of new buildings called Appleway Quarter at 271 and 291 E. Appleway (between Baskin-Robbins and Verizon). Building 271 will house the Wellness Bar and has 1,200 square feet of retail space. Building 291 will have Hometown Chiropractic and Chip Cookie.
*The Coeur d'Alene Foot and Ankle Clinic is expanding to 101 Ironwood Drive.
Uncorked With Friends will take place at 9443 Government Way in Hayden.
Cochinito Taqueria will be in Hayden.
Watch for Prime IV Hydration & Wellness at Ironwood Square.
A large building is under construction at 9046 W. Prairie Ave. (near Greensferry) for the Mountain View Business Center. Contact Royce Johnston at 208-691-3054 for team rental information. For more information on the lease, contact Logan Rude at 208-651-8825.
Construction of a professional Class A office building is expected to begin soon on the northwest corner of the intersection of Prairie Avenue and Ramsey Road in Hayden.
A new Metro Express car wash will be built where the "Coming Soon" sign is at the intersection of Lancaster Road and US 95 in Hayden.
Burke's Restoration is building a new location at 3801 W. Riverbend Ave. in Post Falls. Details soon.
The Thomas George Building planned for the corner of Third Street and Front Ave. will be 18 floors mixed with commercial premises on the first floor and 60 condominiums above.
Watch for details on new buildings being constructed for the offices of Rogers Burgers on Government Way and Caliber Collision by Metro Car Wash in Post Falls.
The St. Joseph Ear, Nose, Throat and Allergy Clinic will have a new building at 849 N. Syringa, Post Falls.
Watch for commercial construction west of Hwy 41 between 16th and Horsehaven in Post Falls.
Many of the 16 retail spaces are available in the future Prairie Crossing Mall at the northeast corner of Highway 41 and Prairie Avenue.
A new building for Etco Services is under construction off Huetter north of Seltice and I-90.
The PACR office building is under construction at 1857 W. Hayden Ave.
A new Pizza Hut will be in Hayden.
The Mill will be a four-storey mixed-use building at Government Way and Mill Avenue with retail on the ground floor and 43 apartments above.
The Orthopedic Physical Therapy Institute (OPTI) is constructing a new building in Hayden.
Cornerstone, a four-story commercial and residential building, is under construction in Riverstone.
Bruchi's quick service restaurant will soon be in a new building north of the corner of Highway 41 and Mullan Avenue.
Watch for the construction of the Vantage Point Brewery across from Michael D's Eatery on Coeur d'Alene Lake Drive.
Gentlemen Sausages will soon be in the former Abi's Ice Cream location at 112 Fourth St.
TownePlace Suites by Marriott Hotel is being built where the Outback Steakhouse used to be, at the southeast corner of I-90 and Northwest Boulevard.
Watch for an Indigo Urgent Care building under construction next to Starbucks in the Crossroads Center near Ramsey Road.
A new commercial and residential building, Midtown Center, is under construction at 821 N. Fourth St.
Watch for major changes with the Burger Bunker and Bunker Bar on Spokane Street in Post Falls.
The Den will be a new tavern at 761 N. Idaho St. in Post Falls.
Check your vehicle's lights. Now that it is daylight later and darkening earlier, many platforms lack light.
Contact Nils Rosdahl at [email protected]