Gabby Agbonlahor says £17m Aston Villa player owes Gerrard an apology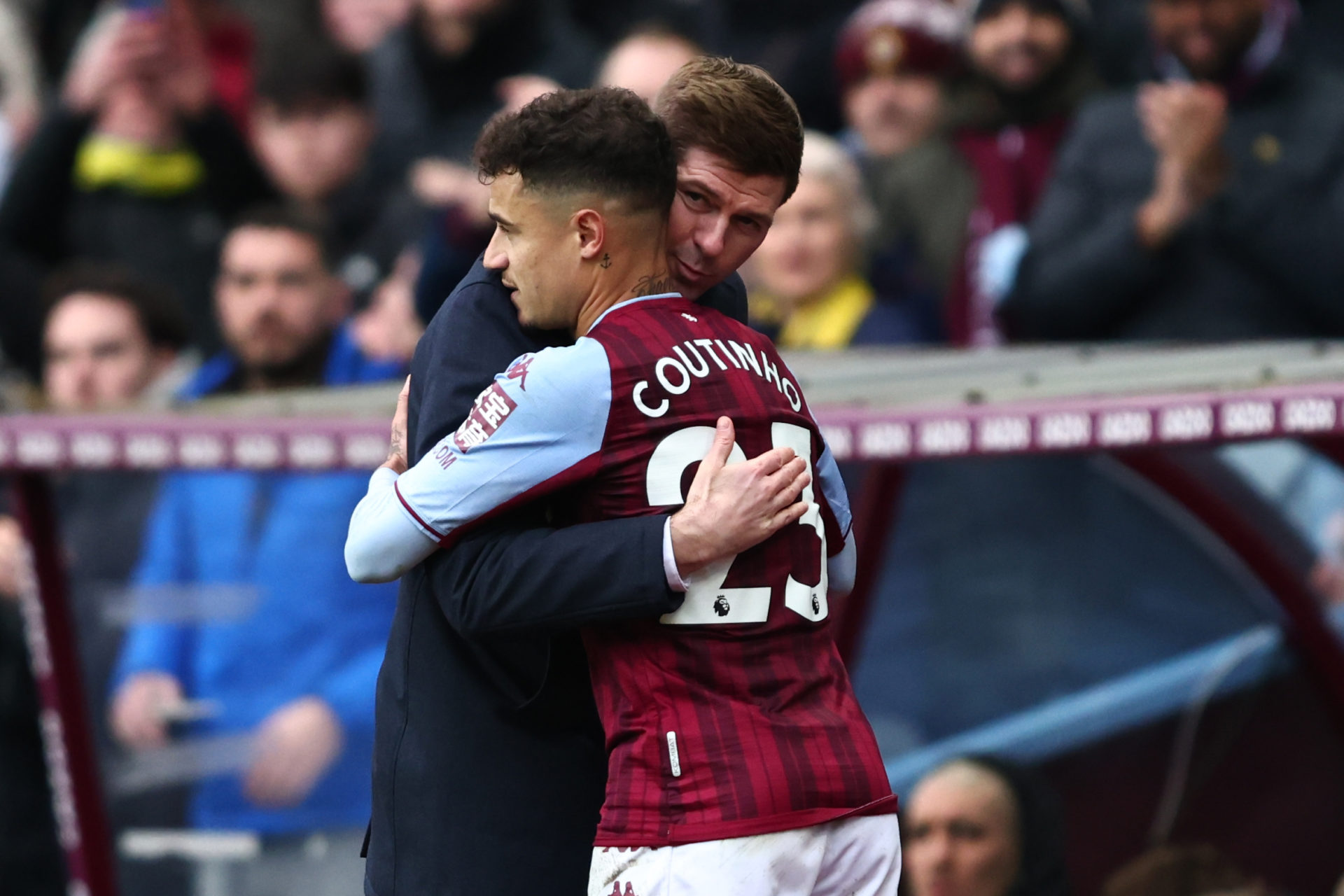 Gabriel Agbonlahor told TalkSPORT Aston Villa midfielder Philippe Coutinho owes Steven Gerrard an apology after performing poorly this season.
Coutinho completed a £17million move to Villa Park from Barcelona over the summer following a decent loan spell last season (Sky Sports).
But both the Brazilian and Villa have been underwhelming in the current campaign, which led to Steven Gerrard being sacked this week.
The England boss was sacked after a heavy 3-0 loss to newly promoted Fulham on Friday night. And Agbonlahor thinks Coutinho should apologize to his former boss because of his performance.
Agbonlahor says Coutinho owes Gerrard an apology
'Like everyone said Coutinho was his man – didn't play for him' Agbonlahor said on TalkSPORT.
"Coutinho owes Gerrard an apology for me, the way he played. Gerrard supported him.
The ex-Villa striker believes it was Gerrard's tactics that ultimately led to him being sacked this week.
"I just think the training wasn't working. He wanted the full-backs to have the width, but it wasn't working.
"He got rid of all the wingers – Traore, Trezeguet, El Ghazi, that annoyed the fans a bit.
"We got predictable, we were boring and a lot of balls went in the box with attackers who weren't really going to win heads. I think the tactic was wrong and it was only a matter of time really [Gerrard being sacked].
"Wolves have sacked their manager and look where they are. Aston Villa want to push in Europe, not fight relegation.
Coutinho has certainly been a disappointment for Villa this season after a promising loan spell in the second half of last campaign.
Gerrard knew Coutinho very well after playing with the Brazilian for five years at Liverpool. But both the midfielder and Villa have failed to impress this season which led to the England boss being sacked.
The Villains take on Brentford at Villa Park today and will be hoping to pick up an important three points as they search for a new manager.
Do you have something to tell us about this article?