RELIGIOUS CHRONICLE: Good message, bad heart | Columnists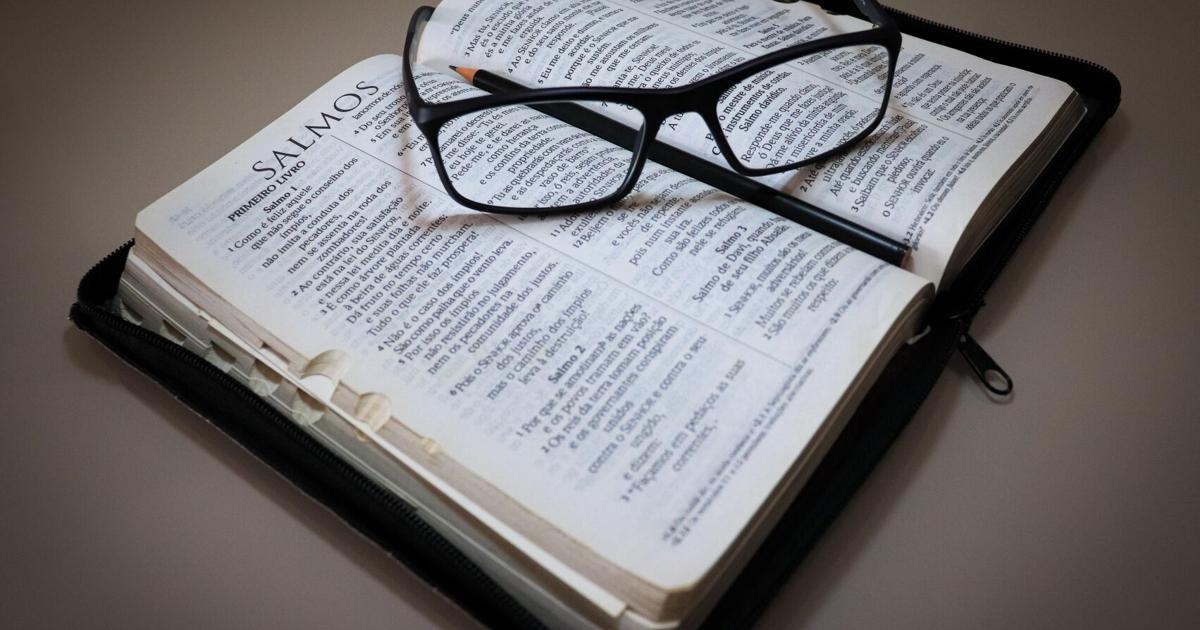 If you would, take 5 minutes and read 2nd Kings chapter 5:1-14. In short, Naaman was an honorable and "mighty" man of valor, but he "was a leper," a very deadly and dreadful disease. Through an incredible series of events – "God works in mysterious ways" – Naaman ends up taking a trip to see Elisha, God's great prophet, in hopes that he will perform a miracle and cure him of his leprosy. However, he is skeptical and not knowing better, he assumes that the great prophet Elisha will "achieve" something religious and dark. But Elisha is not an artist with birds and scarves stuck up his sleeve and God is not a janitor who comes with a mop and bucket to clean on demand. He doesn't even bother to speak to Naaman himself, but instead sends a servant to tell Naaman to go dive into the Jordan. No showmanship, no religious performance, no tent healing meeting nonsense – just simple faith and obedience. Naaman is outraged and embarrassed by Elisha's indifference. You know, some people have "religious expectations" and when their expectations aren't met, they get angry. But watch these lessons: 1 Naaman came for the "right reason." He needs God's help. 2 Naaman came at the "right time". For a lost man, there is no better time to go and hear the preaching – for God has chosen the madness of preaching to save those who believe – before it is too late! 3 Naaman came to the "good preacher." Elisha IS the prophet of God. 4 Naaman Came To The "Right Place" [Isaiah 12:6]. It most certainly matters where you go to church. 6 Naaman Heard the "Good Message"! But Naaman came with the "evil heart". Haven't we all seen that? ! How someone whose life is destroyed and on the way to hell will end up, by the miracle of the guiding hand of God, in a good old Bible believing Baptist church at the right time, and hear from just the right preacher, with just the right message BUT it falls on a hardened bitter angry heart and just drives them mad! Like Naaman! He has a bad heart! When you have a hard and bitter heart that does not repent and cannot be brought instead of remorse for sin, no matter what is preached or who is preaching. It doesn't matter if everything else is right: the time, the place, the reason, the pastor or the message! Even the living Lord of "Jesus Christ" has seen crowds of people turn away and reject his message. Paul, John the Baptist, Solomon, David, Noah, Peter… all saw people get offended and leave. Because people often come for the wrong reason and are easily offended. When a heart is looking for a reason to be offended, a year of preaching won't make a difference. There must be conviction. Luckily Naaman's servants told him common sense and he swallowed his pride, let go of his expectations and just did as he was told and God, who is rich in mercy, healed him of his leprosy (vs 12-15). You can take this to the bank my friend: the right church, the right time, the right reason, the right sermon preached by the man of God might as well be preaching to a herd of cows when the Holy Spirit is not not able to act in the heart. Malcolm Harrison is the pastor of Calvary Baptist Church in Palestine on the loop across from Pizza Hut 903-729-5924. Come bring the good heart and hear the good message!
Malcolm Harrison is the pastor of Calvary Baptist Church in Palestine. Find church services and columns online at calvarybdpalestine.com.